Skip to main content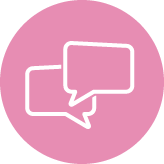 Support for people with aphasia (communication difficulties after stroke)
Conversation Group
Conversation Group is a structured programme designed specifically for those with speech and language difficulties who want to practise their communication in a supportive and understanding environment. The groups are led by a member of staff in conjunction with volunteers, many of whom have had, or still have similar difficulties themselves.
Conversation Group is a six-week course run twice a year, and access is through your Stroke Support Co-ordinator.

Aphasia Drop-in
Conversation Group is complemented by our monthly drop-in support group for people with aphasia where you can carry on practising skills and tips picked up in the course. The details of the group are as follows:
It is held at:
The Station, Silver Street, BS1 2AG
Time:
2pm – 4pm
Please see below for the dates of the group in 2018:
Monday 9th April
Monday 14th May
Monday 4th June
Monday 2nd July
Monday 6th August
Monday 3rd September
Monday 1st October
Monday 5th November
Monday 3rd December
Click here to find out more.