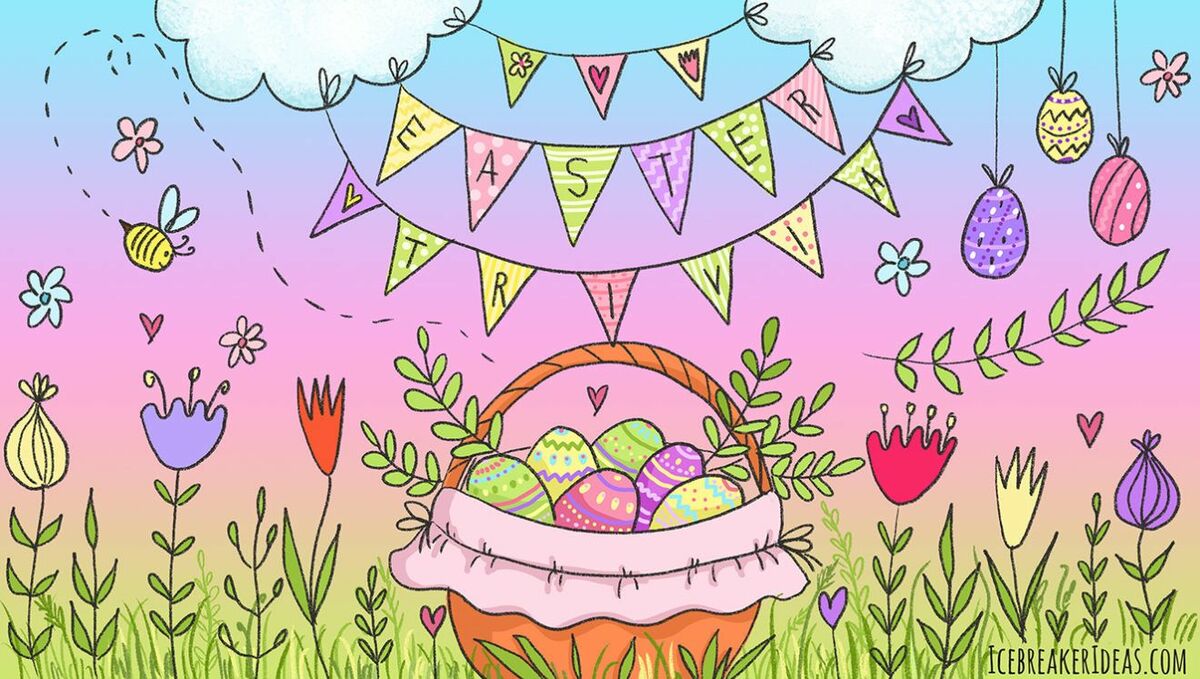 EASTER QUIZ Q's & A's
Judy Garland stars alongside which classic movie star in Hollywood musical Easter Parade?
Fred Astaire
2. Who wrote the music for rock opera Jesus Christ Superstar?
Andrew Lloyd Webber
3. Which comedy group created for the 1979 film Life of Brian?
Monty Python
4. Who wrote The Tale of Peter Rabbit?
Beatrix Potter
5. Which classical composer wrote St. Matthew Passion?
Bach
6. "I am the egg man, they are the egg men" is a line from I Am The Walrus, but which band was that a hit song for?
The Beatles
7. Who plays Willy Wonka in Willy Wonka and the Chocolate Factory?
Gene Wilder
8. What item does the rabbit in Lewis Caroll's Alice In Wonderland always carry with him?
A pocket watch
9. "He's Alive" was an Easter hit for which country music star?
Dolly Parton
10. Which Disney film features a rabbit called Thumper?
Bambi
HAVE A LOVELY EASTER BREAK!