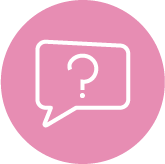 What is a stroke?
A stroke is caused by a sudden interruption of the flow of blood to the brain. Stroke is an emergency - if you suspect a stroke dial 999
Know the warning signs and Act FAST
The warning signs are usually a loss of movement or control on one side of the body. The person's face may drop on one side, they may be unable to raise both arms and their speech can become slurred. Taking rapid action can make a massive difference to how fully a person will recover.

You can find out more about "Stroke – Act Fast" here www.nhs.uk/actfast