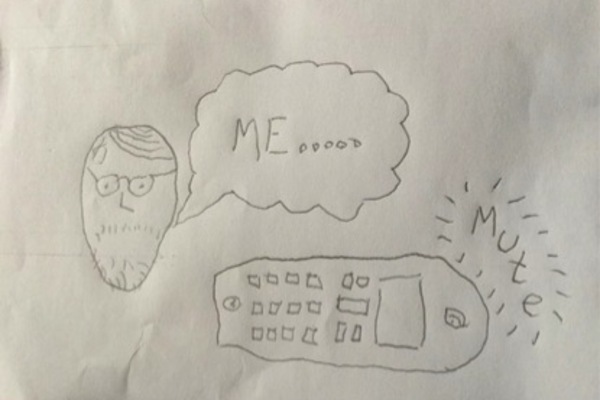 What is aphasia?
Aphasia is a communication disability.
Aphasia is very common after a stroke.

A stroke can damage language areas in the brain.

About a third of people who have a stroke have aphasia.

Aphasia is different for everyone.


Aphasia can make it difficult to:
- Speak
- Understand others
- Read
- Write, text and type
- Use numbers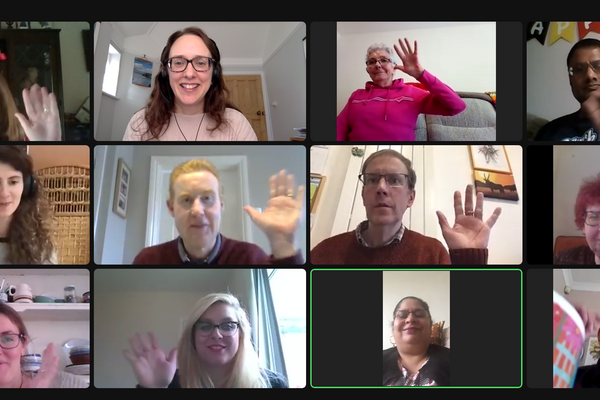 Aphasia group
Every other Wednesday on Zoom
1pm-2pm

- Meet other people with aphasia
- Friendly
- Practice communication
- Interesting topics
- Led by a speech and language therapist
- Support from trained volunteers

People with other communication difficulties are also welcome.

Contact us if you would like to join or refer someone.
Drawings on this page are by members of the aphasia group.
Speech and language therapy
Everyone with aphasia can access speech and language therapy on the NHS.
Contact us if you need help with this.

Click here to find a private speech and language therapist.

Drawing above by Derek Collin.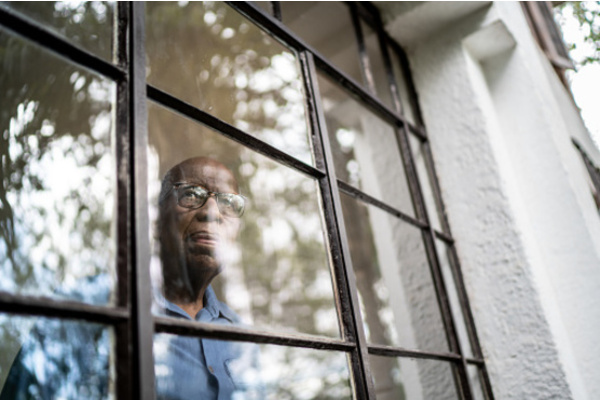 What does aphasia feel like?
We asked people in our aphasia group:
"Perplexing"
"Frustrating"
"Sad"
"Lonely and tiring"
"You can't be so easy, sociable, funny."
Joining a group can help:
"Stroke friends help me."
We can also provide emotional support.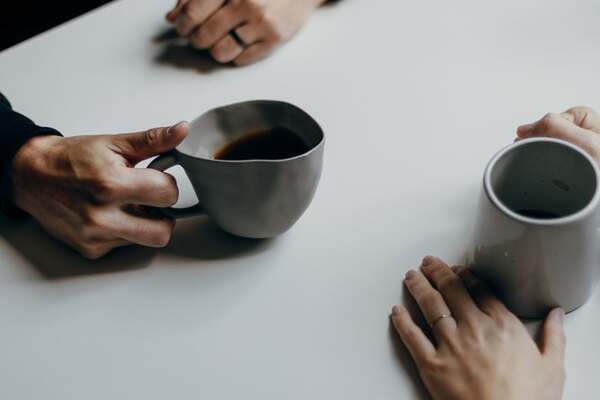 Emotional support
It is very common to feel depressed and anxious with aphasia.
We can help:

- Counselling
- Aphasia group
- Support groups

Our lead counsellor has worked with many people with mild and moderate aphasia, and their friends and family.
Our general support groups welcome people with aphasia. Group leaders are familiar with aphasia.

Contact us for more information.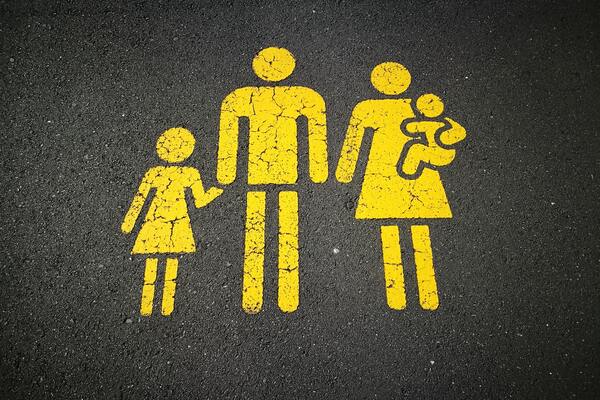 Friends and family
We can provide emotional support or signpost to other support groups.
Read more here, or contact us for more information.
Communication tips
It can be more difficult to have a conversation with someone with aphasia.

We hope these tips help:

- Go somewhere quiet. Background noise makes conversations harder.
- Speak one-to-one. Groups are harder.
- Be patient. Try to listen without interrupting or guessing.
- Offer pen and paper. Some people find it easier to write or draw than to speak.
- Look at photos or magazines together if you are not sure what to talk about.

If you need more support, ask for a referral to speech and language therapy.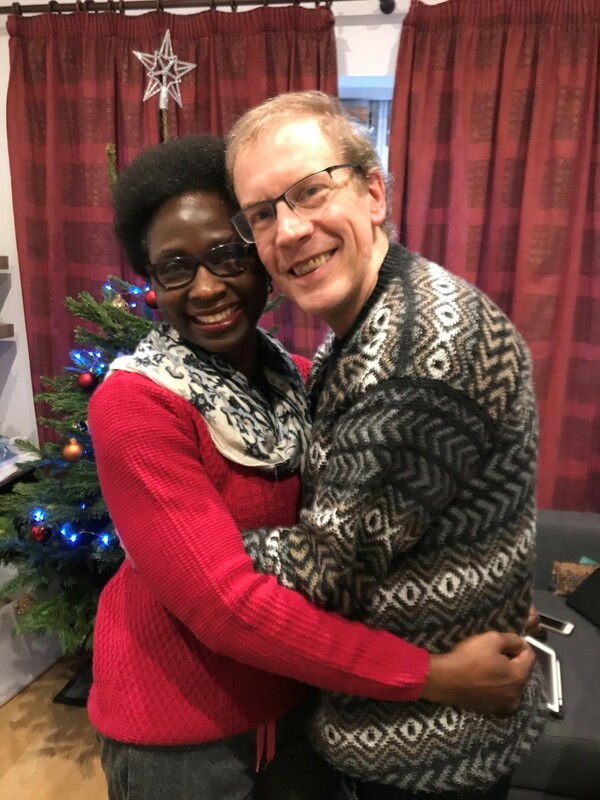 Marcus's story
Marcus grew up in Derby. But he has since travelled the world!
His father worked for the EEC. So Marcus spent time in Brussels and in several African countries.

Marcus went to boarding school in England. He studied economics at Bristol University and did a masters at Sussex.

But soon it was back to Africa!

Marcus found a job - and met his wife, Rose - in Uganda. They had three girls.

Then he got a job with UNICEF. Marcus and his family lived in several African countries. They spent the longest time in Kenya.

Most recently, Marcus was the Deputy Representative for UNICEF in Namibia.

Marcus enjoyed sailing, reading and travelling.


At fifty-one, Marcus had a stroke. He was visiting his brother in Bristol.
Since the stroke, Marcus and his wife Rose have stayed in Bristol. They live next door to his brother!

Family is important to Marcus. He likes to send text messages and voice notes to his family Whatsapp group. He tells them about films he's been watching.


Marcus has aphasia because of the stroke.
He sometimes writes words down if he can't say them. He likes playing board games and doing Sudoku.
Marcus and Rose joined Rosetta Life - Marcus loved performing in an opera about stroke. He does exercises with Different Strokes.
Marcus likes meeting other people with aphasia at the aphasia group.


Marcus and his wife have accepted life with aphasia. Marcus smiles a lot.
What message do they have for others with aphasia?

Marcus: Be strong.

Rose: Be together in it. The more you are together in it, the better. Be part of their life. Keep hoping. Live with hope.

Marcus is doing more and more.


Thank you to Marcus and Rose for sharing their story.