We need your support!
We provide: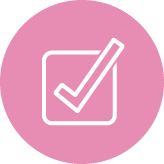 Information and guidance - wherever you are on your stroke journey
Emotional and psychological support - for you and your loved ones
Peer support and opportunites of meet others with similar experiences
Rehabilitation support
Care for the carers
Stroke is a long-term condition and people can continue to see improvements up to five, or even ten year later. Bristol After Stroke is building a community of support for everyone affected by stroke in our area.
We help over 850 stroke affected people and their carers every year, supported by 40 regular volunteers. With your support we can help even more go on to rebuild healthy and fulfilling lives - after stroke.

Bristol After Stroke is a small, local charity serving Bristol, South Gloucestershire, and the surrounding area. Whilst we receive some funding from local authorities and the NHS, we rely heavily on donations - so your support, however small, will directly help local people and their families affected by stroke.