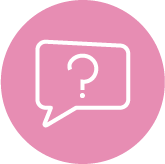 A stroke can affect anyone at any time
Age is the single most important risk factor in stroke incidence – 75% strokes occur in people over the age of 65, the risk of stroke doubles every ten years after the age of 55, and by the age of 75 1 in 5 women and 1 in 6 men will have had a stroke.
While the majority of people who have strokes are aged 55 and over, stroke can – and often does - affect people of all ages, including children. It can also affect those who would regard themselves as otherwise fit and healthy – although there are some underlying medical conditions that increase the risk of stroke.
Age may be the biggest risk factor but lifestyle factors can also increase that risk.
---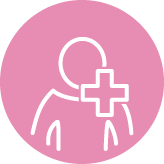 Keeping healthy
There is much that can be done to reduce your risk of a first stroke, or a further stroke.
Adopt a healthy life style:
Only drink alcohol in moderation
Know if you have a health condition that puts you at increased risk and take regular medical advice to monitor and control your risk factors. Among those at risk are people with:
High blood pressure (hypertension)
An irregular heart beat (atrial fibrillation)
If you have any of these conditions, make sure you take medical advice and are monitored.

However, some strokes cannot be anticipated or prevented. Do not feel guilty that you have had a stroke and let a sense of regret hold you back from putting effort into re-building your future. But if changes to your lifestyle are needed, it is always worth making these, however late in life.

For further information on the causes or effects of stroke visit the Stroke Association website, www.stroke.org.uk or phone 0845 3033 100.

---
Note: Bristol After Stroke is not qualified to give medical advice on your stroke or medication. Any concerns of this nature should be taken up with your GP/Consultant.