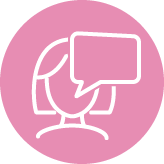 Confidential one-to-one support
We all need a little more help at certain times in our lives – getting the right support at the right time can help enormously with the aftermath of a stroke. Our Counselling Service is a core part of what Bristol After Stroke offers. One-to-one counselling gives you a chance to talk about your feelings and experience following your stroke, in confidence, with a specialist stroke counsellor.
---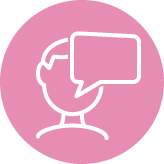 What is counselling?
Counselling aims to help you adjust to (or overcome) issues causing emotional pain and distress. It may help you understand yourself better and discover new ways to look at things but it is not giving advice.
Many people, after stroke, experience a loss of confidence, low mood, anxiety, and even depression. Talking about difficult experiences isn't for everyone as you may, sometimes, feel worse before starting to feel better. Counselling takes commitment and means regularly putting aside time to face things, with support from your counsellor. Coming to terms with the effects of a stroke can be like a grieving process – acknowledging the loss of your old life (or, for carers, the loss of how your partner "used to be" before the stroke).

Carers and spouses too are likely to experience anxiety or depression with the shift in roles and responsibilities that can happen in the relationship, and as you come to terms with the changes in your loved one.

A course of counselling can help with all these experiences and help people find their confidence and new enjoyment in life.
BAS_DL_emotional_support_services_leaflet.pdf

---
Practicalities of receiving counselling at Bristol After Stroke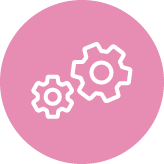 Counselling normally takes place in your home, provided there is an appropriate private space. However we can arrange a suitable space in a local community venue if needed
There may be a waiting list
We ask for a voluntary donation to cover some of our costs. The suggested donation is £5 per session. The going rate for seeing someone privately is considerably more
We offer up to six sessions which are delivered weekly. Some people need less than this, whilst others may need more
Our counsellors understand aphasia and will help with any communication issues you may have
---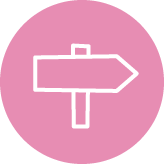 If counselling is not for me (yet)?
Our ACTion after Stroke short course provides an opportunity to explore and understand how your mind may be working after stroke, enabling you to address painful or disturbing thoughts and learn relaxation techniques. ACTion after Stroke is complemented by our occasional mindfulness workshops. Contact our office for more information