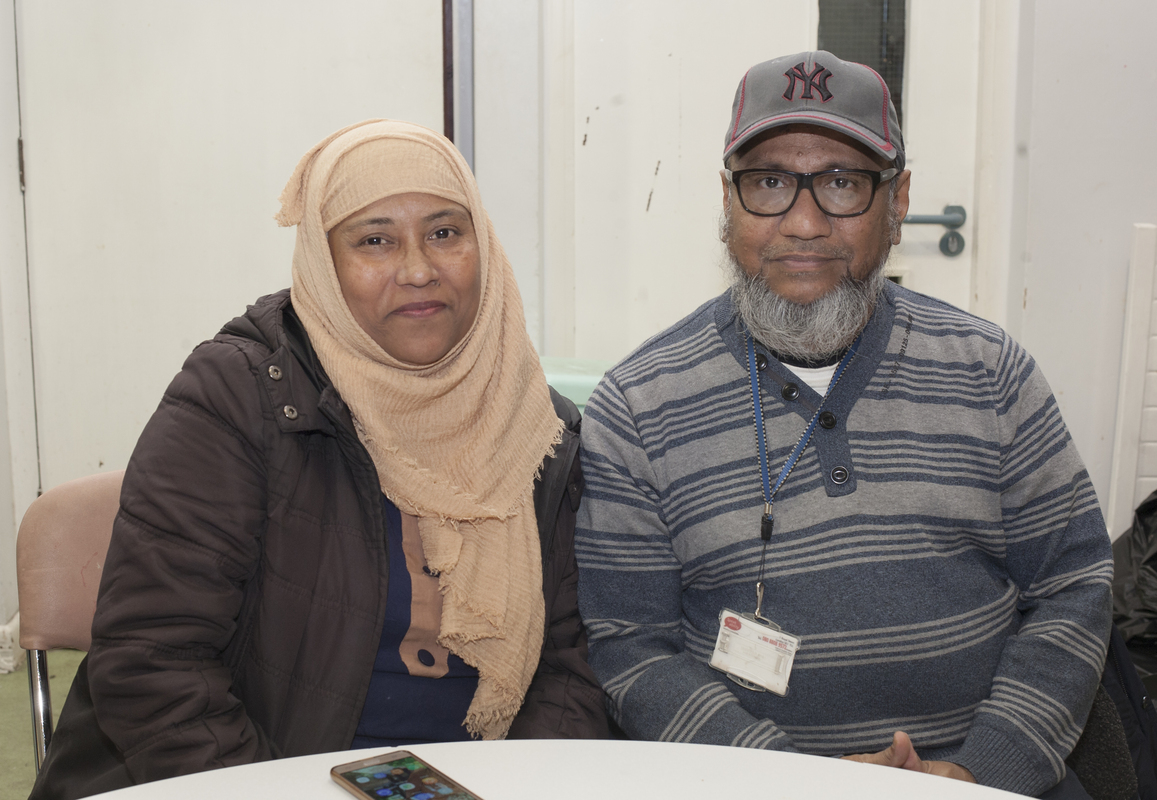 Shakil & Jaheda's Story
Shakil had his stroke very early one morning in July 2010 at the age of only 48. As a taxi driver he was always the first up, so the rest of the family was still asleep when he first noticed the symptoms. His wife Jaheda woke up, disturbed by a small noise coming from the bathroom. Shakil was standing in the door to the bathroom holding a toothbrush which fell to the floor. Although Shakil was still standing, he was very wobbly, and Jaheda caught him as he slumped to the floor. He had a high temperature, was sweating, and his skin was weirdly itchy. She had never seen a stroke before so couldn't tell what was happening.
Fortunately, their 15-year-old son recognised the symptoms as phoned for an ambulance which arrived within 10 minutes and whisked Shakil, Jaheda, and their 11-year-old daughter off to Frenchay Hospital, leaving their son at home. Once at the hospital, Shakil was scanned and tested and the stroke confirmed – all within 45 minutes from that first phone call. Jaheda recalls that, although Shakil was in hospital for 6 weeks in all, she was home by lunchtime on the first day.

From that moment on, Jaheda has held the family together. Shakil suffered almost complete memory loss initially – he didn't recognise anyone for nearly two weeks. He now has aphasia and has lost the ability to read and write. Even nine years later, alongside ongoing mobility problems, he still has issues with his short-term memory, word finding, and impulsiveness.

Fortunately for the family, after the short-term support of the Early Supported Discharge Team, Shakil's GP referred him to Bristol After Stroke for support with his mental wellbeing and practical support as both Shakil and Jaheda were feeling very low. Shakil has received one-to-one counselling and now attends the Fishponds Stroke Support Group which is specifically aimed at younger people affected by stroke. Through the support of Bristol After Stroke staff, they have been able to access the benefits due to them, including Direct Payments which Shakil uses to buy some support worker time to help maintain his social life, most importantly enabling him to get to the mosque on a Friday.

So how has it been for Jaheda?

From the time of Shakil's stroke, Jaheda has found herself managing and coping with every aspect of their lives together. They have had the ongoing support of family around them which has helped enormously. She credits their previously happy partnership they had had together and their faith in God for giving her the strength to cope. She works hard to maintain her resilience, but the ongoing caring responsibilities do get her down.

Like so many people who find themselves thrust suddenly into a crisis, Jaheda has found it hard to know how to access services they need. Bristol After Stroke staff – counsellors and Stroke Support Coordinators – have been essential in helping the family get what they deserve.
Support from the community
In February 2019 Shakil and Jaheda spoke about their experiences to an audience of south Asian older people at a Stroke Awareness Day organised by community organisation, Dhek Bhal, and supported by Bristol After Stroke. This was the first time they had talked publicly and they found the experience very emotional. Afterwards however, they were welcomed to a shared lunch with Dhek Bhal volunteers and day centre members.