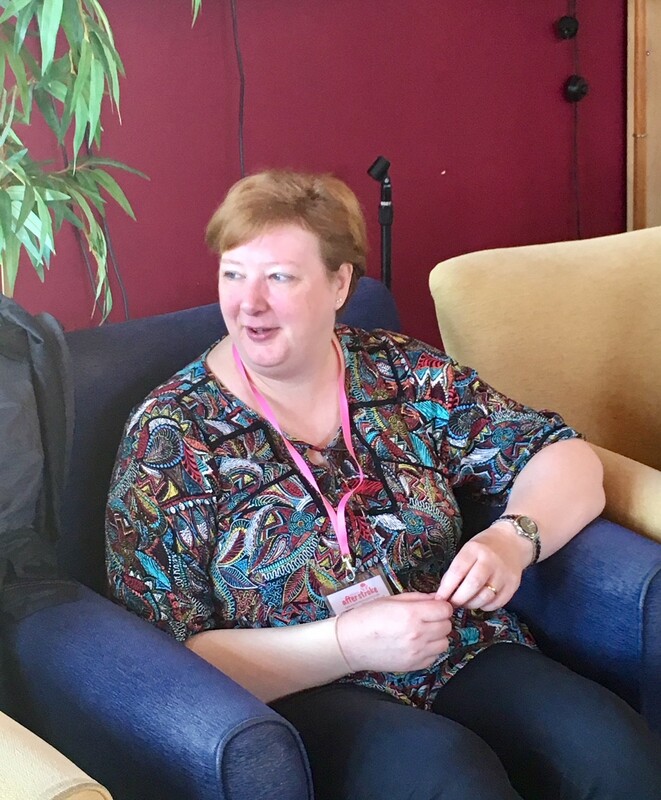 A really busy life suddenly stalled four years ago when she was aged just 45. Claire recounts how she got her life back on track
"Life back then was really busy for me. I was working full time as a Community Nursery Nurse in the centre of Bristol and combining that with being a Senior Steward at my local church. On top of that I had two children still living at home.
One Saturday morning everything started normally. I went to a church coffee morning and asked for a cup of coffee… but the words just wouldn't come out. Then, in front of a hall full of people, I collapsed. I couldn't move and I couldn't speak. I had no idea what was happening to me – and I was unable to tell the people trying to help me what was going on.

An ambulance was called and I was rushed into hospital and was given a CT scan. My niece, who works in the hospital spotted my name on the board and came along to see me in A&E. She looked at my scans and didn't tell me what she'd been told – that the stroke had been so severe that I wasn't expected to make any sort of recovery. A clot had formed right in the centre of my brain in a place where an operation would have been too risky, so they injected a solution to dissolve the clot and, whilst I was still at risk of further bleeding, over the next two days I began to regain some movement in my left side.

All the way through I was totally aware of everything going on around me – but unable to move or speak a word. I was placed on a stroke ward where many patients had dementia, which I found really distressing and confusing. I was not offered any food for three days, until I had been assessed by the Speech Therapist for my swallow reflex, but on the Tuesday morning nurses left food in front of me, then came back later and assumed I didn't want it and took it away. I couldn't have put a spoon to my mouth.

Slowly, over the next few days, as a little movement came back, the doctors assessed me as 'medically fit' to return home – even though I never went through a proper assessment of my situation and what help I would need when I returned to my husband and children. I felt cut loose. After four days struggling at home, the Early Supported Discharge Team came to visit me at home and I received some physiotherapy that got me walking again.

Later I learned that I wouldn't be able to return to work which was devastating, and frustrating as I knew there were ways in which I could have made use of my professional skills given the chance.

Fortunately, I was referred to Bristol After Stroke and was able to attend an ACTion after Stroke course which helped me to accept what had happened to me.

I've stopped looking back to the person I was and focussed on what I CAN do now. It's given me the confidence to move forwards and feel as though I can give something back. I also made use of the art courses I attended and now make jewellery which I sell to raise funds for Bristol After Stroke.
That was four years ago, and I like to think that I've been able to make good use of the experiences I went through - negative as well as positive. I now chair Bristol after Stroke's Service User Advisory Group, give talks to health professionals and explain what it feels like to be on a ward and unable to communicate. I explain that strokes don't have a lower age limit, which not everyone appreciates, and how to look out for the symptoms.

I've even talked to the people who were in charge of the care I received and explained how it felt - and I like to think that the care given to those who have strokes now has improved as a direct result."