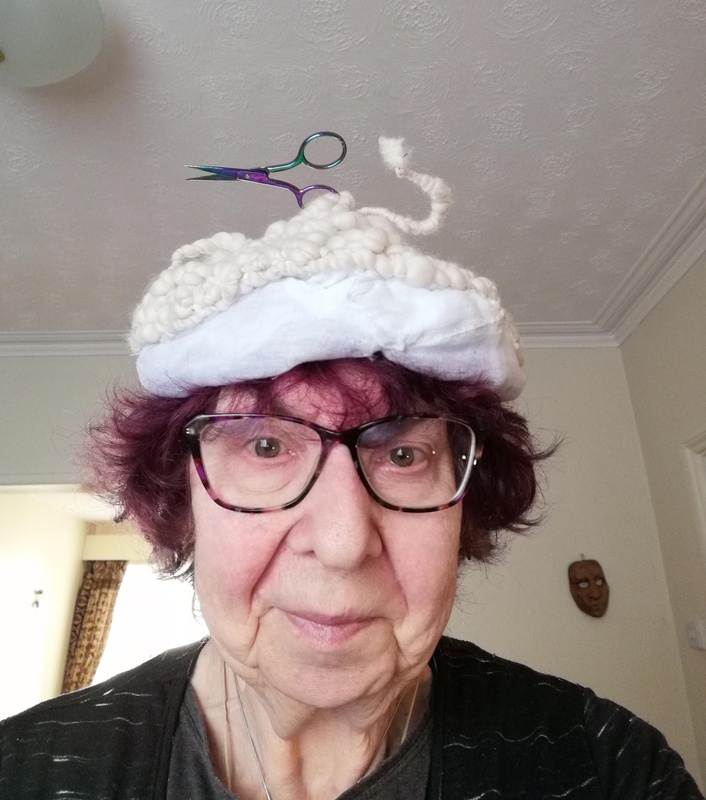 I had my stroke four years ago and it changed my life. Before I had my stroke, I was a published poet; busy selling my poetry books and being part of poetry groups in Bristol.
After my stroke, I was unable to speak English very well (I could speak some German), I couldn't read, write, or do maths and my speech was terrible. It had a huge impact on my communication skills. My hands were also affected, and I had to reteach myself to knit and sew.
At first, I didn't realise how badly I had been affected, but I soon noticed when trying to talk with friends. I was no longer able to have lovely complicated and intellectual conversations, and not only could I not read or understand their poetry anymore, but I couldn't understand my own!
Some simple tasks were also now very difficult, one time I had a complication with a simple house bill, I just couldn't work it out. Whereas before my stroke, this wouldn't have been a problem.
It was all very confusing, I just didn't understand that I couldn't do these things anymore, I was absolutely devastated and I thought people would treat me differently. I thought my brain is broken – how am I going to manage a broken brain?
I didn't begin to feel better until I started to speak to Bristol After Stroke.
Bristol After Stroke (BAS) have given me lots of support. The first support I received was through their counselling. This was absolutely marvellous. As I could only speak a little at this point, I had a specialist counsellor who enabled me to express myself without the use of words, by using ribbons and dolls etc. It was so wonderful.
From these counselling sessions, I was then feeling able to draw to express myself and these drawings are now displayed in some of the exhibitions that I have.
As well as the counselling, I joined an Aphasia group on Zoom with the BAS Speech and Language Therapist, Barbara Greenwood.
This group enabled me to make friends with people who also had aphasia and with whom I didn't need to have intellectual and complicated conversations with. It was really important for me to meet others with aphasia and such a relief: we are still friends now.
From the aphasia group, I then had the confidence to join some of BAS other general support groups. It was again very helpful to meet others who have had a stroke, as you just felt you could be yourself and help others with their differences. I am still with the Aphasia and Stroke support groups now.
I was also helpfully signposted from BAS to Rosetta Life (a performance-based project in partnership with Bristol After Stroke). At the beginning of my journey, when I couldn't write, I needed some way to express my feelings. Rosetta Life is all about dancing, singing and creating stories. It really helped me to feel that I could express myself, even if I couldn't speak much.
However, the biggest turning point in my post stroke journey was probably when Barbara, the leader of the Aphasia Group, invited Poet Beth Calverley to some of our group sessions. Before I met Beth, I said my poetry has been broken by my stroke, I'm not a poet anymore. I'm now a visual artist. However, Beth persuaded me and others in the group to try do some poetry. I realised that if others in the group were able to do it, then why can't I?! Beth, through the aphasia group, was part of turning me into a poet again and it was wonderful! She essentially reclaimed my sense of identity.
I can now sometimes express my new self through poetry and I never thought that this would be possible. Us post stroke people have to learn what our new life is going to be like.
With my confidence, now starting to build, I suggested to aphasia group leader, Barbara, that our Aphasia group perform as part of the Lyra Poetry Festival. I put together a special poem for the festival from words said by the group and we performed in the festival; it was very special. From this I have also been able to have the confidence to perform poems, which includes one about aphasia to a poetry group and be involved with BAS training sessions on aphasia to staff and volunteers. All this has not only helped me, but to raise awareness about aphasia, particularly to those who have not been previously aware of it.
I am now going a step further and will be working with Barbara and another person affected by aphasia, to help design a new aphasia course at BAS.
The support I have received from Bristol After Stroke has turned me back in to a person. A person who has aphasia, but I am also an artist again.
.