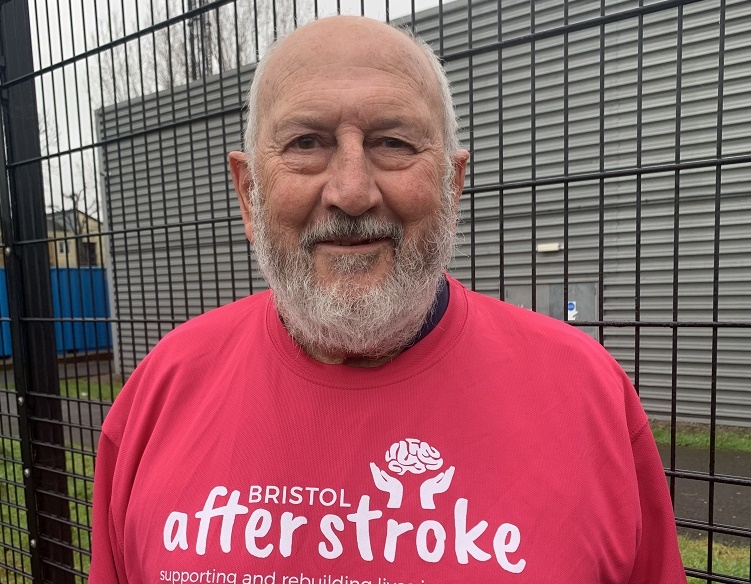 Focus on: Volunteer - Steve Burbage:
You've had a stroke and were supported by Bristol After Stroke; How did the charity help you?
I found out about Bristol after Stroke in hospital after I had my TIA. Claire, one of BAS' key workers helped me by offering guidance and she supported me to move forward with my life after stroke.

How did you get involved?

I decided not to return to work following my stroke but to volunteer instead. I started by doing a fundraising walk and now I volunteer at the South Glos Stroke Café and with Walking Football for Stroke affected people.
What do you do as a volunteer?

At the stroke café, I welcome people, provide them with refreshments, make sure they have someone to chat to and generally make them feel at ease. At Walking Football, I help with the organisation of the weekly sessions as well as the socials! I encourage people and if they fall over help them get back up again!

What would you say to other people interested in volunteering?

I have met so many nice people since becoming a volunteer and it has really helped me with my stroke recovery. I enjoy what I do and would encourage others to volunteer. The rewards are endless especially when you see how your volunteering benefits others.