Skip to main content
Our volunteers, our ambassadors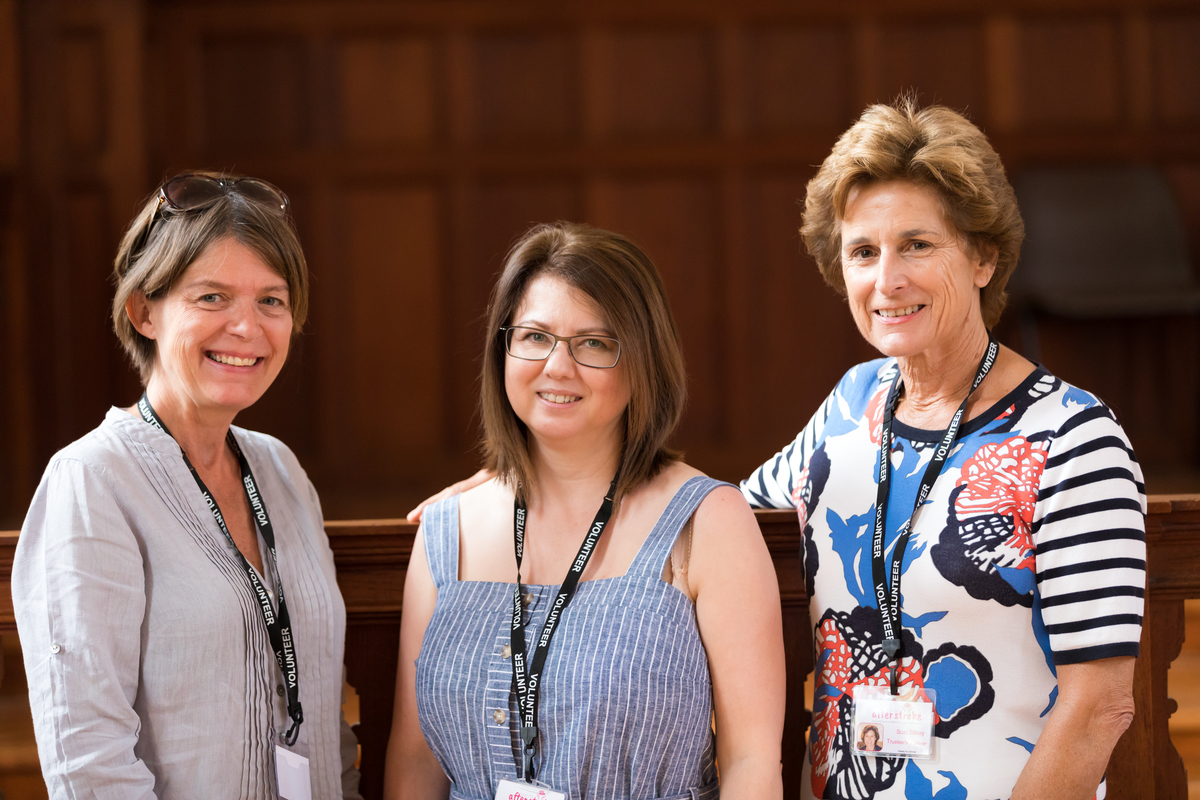 Bristol After Stroke simply could not operate without the untiring commitment of a small army of volunteers. They don't just help run our groups and café sessions, they provide friendship and encouragement to our clients, and assist the vital work of fundraising and publicity.
What they do directly affects the lives and recovery of the people who have suffered a stroke, as well as help their carers and families. Sometimes, attending a group or cafe will be someone's only outing of the week: the stimulation, encouragement and support our volunteers provide make a real difference to their lives. Talk to any of them and they will tell you just how satisfying it can be.
Why volunteer?
Some volunteers have had strokes themselves, adding experience and empathy to the role. Many of our former clients now volunteer with us, giving back to a service that has helped them
Volunteering can also present a good opportunity to gain valuable experience to help you in the job market or with a specific career goal
It can also prove a lot of fun – and a great way to make new friends!
What could you do?
We always need people to help our groups, cafes and courses - making and serving refreshments, coordinating and demonstrating activities, assisting people to move around, but most importantly providing companionship, conversation and empathy to our service users.
Occasionally, we invite volunteers to help with fundraising activities such as holding a bucket or collecting tin, staffing an information stall, or you could offer support with administration, publicity and media.
Current Opportunities
We have the following roles available:
We particularly need people at our South Gloucestershire Stroke Cafe based in Downend, and our Stroke Support Groups in Shirehampton, Bristol and Yate, South Gloucestershire.

Stroke Cafe Volunteer (Monthly) Stroke Support Group Volunteer (Weekly)
Volunteer Administrator Fundraising Committee Members
Based at our Head Office in Hartcliffe, Bristol Various locations in Bristol & South Gloucestershire (to be arranged)
Volunteer Clerk to the Trustees Volunteer Group Leader Based at our Head Office, Hartcliffe & Home For our weekly group in Fishponds

Volunteer Driver Volunteer Speaker Based in Hartcliffe
Could you help us?
Do get in touch if you feel you have some time you can spare – even if it is only a few hours a month.
To register your interest in volunteering with us please complete the enquiry form here, or to apply download and fill in this form and return it to the address here
Volunteer_Application_Form.doc

Register interest in volunteering