Skip to main content
Our volunteers, our ambassadors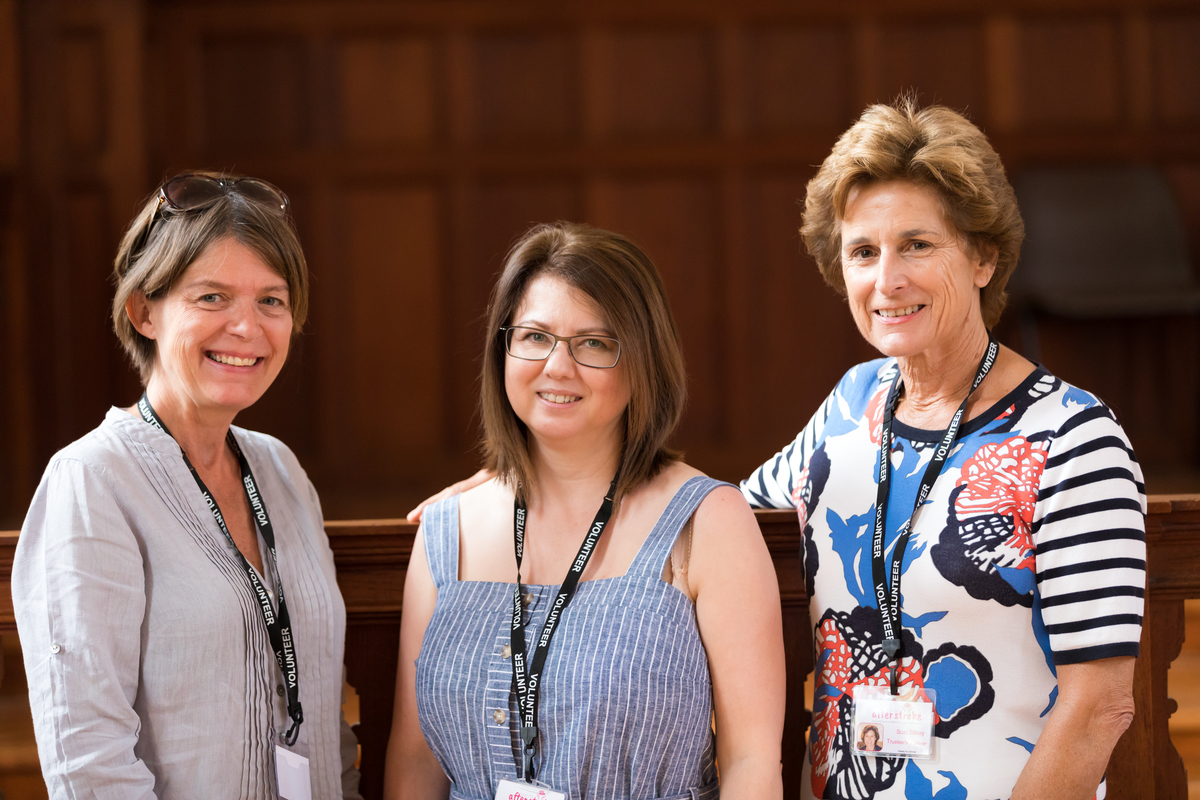 Bristol After Stroke simply could not operate without the untiring commitment of a small army of volunteers. They don't just help run our groups and café sessions (which are being run virtually at the moment) but they provide friendship and encouragement to our clients, and assist the vital work of fundraising and publicity.
What they do directly affects the lives and recovery of the people who have suffered a stroke, as well as help their carers and families.
Why volunteer?
Some volunteers have had strokes themselves, adding experience and empathy to the role. Many of our former clients now volunteer with us, giving back to a service that has helped them
Volunteering can also present a good opportunity to gain valuable experience to help you in the job market or with a specific career goal
It can also prove a lot of fun – and a great way to make new friends!
What could you do?
Understandably, at the moment (Thanks to Covid 19) out groups and cafes are not running Face to Face at the moment but are running virtually. In normal circumstances we need people to help at our groups, cafes and on our courses - making and serving refreshments, coordinating and demonstrating activities, assisting people to move around, but most importantly providing companionship, conversation and empathy to our service users.

Occasionally, we invite volunteers to help with fundraising activities such as holding a bucket or collecting tin, staffing an information stall, or you could offer support with administration, publicity and media.
Current Opportunities
We have the following roles available:
Trustee:

We are looking to appoint a new Trustee with a variety of skills, perspectives, and experiences, to join our Board to help us shape our charity's future. This is an exciting time to be involved in the charity, recently the Charity incorporated, limiting the exposure of our Trustees. We are in the process of agreeing a significant new contract which will secure the future of the organisation for a number of years and so we are looking for someone who is engaged with the cause, energetic and passionate. You will be able to think strategically and practically about the challenges and opportunities the organisation may face, whilst also providing leadership, scrutiny and support. We are particularly interested to hear from candidates from under-represented groups which would include Asian, Black and other ethnic minority communities. This is particularly relevant because these groups over-index in Stroke occurrence. We also look for more participation from disabled people and young people.

In addition, ideally we are looking to increase the Board's coverage in the following skills areas:
Medical/Stroke specific background
Media influence, reach or connections
Up to date digital and IT knowledge
Tax position optimisation
For more information please email Mike Hill - Chairperson of the Trustees [email protected]
Could you help us?
Although we don't have many volunteer opportunities at the moment if you feel like you have something to offer please do get in touch.
To register your interest in volunteering with us please complete the enquiry form here, or to apply download and fill in this form and return it to the address Volunteer_Application_Form.doc

Register interest in volunteering